The First Cinco Décadas Reviews are in!
The most memorable of celebrations always requiere that you rise to the occasion. This year Cinco Décadas was introduced as a testament of the ultra premium quality that characterises the JDN family, we wanted to commemorate a significant milestone filled with hope, love, family, friendship, resilience and redemption. Check out what the experts had to say about our superb cigar, here are the first Cinco Décadas Reviews.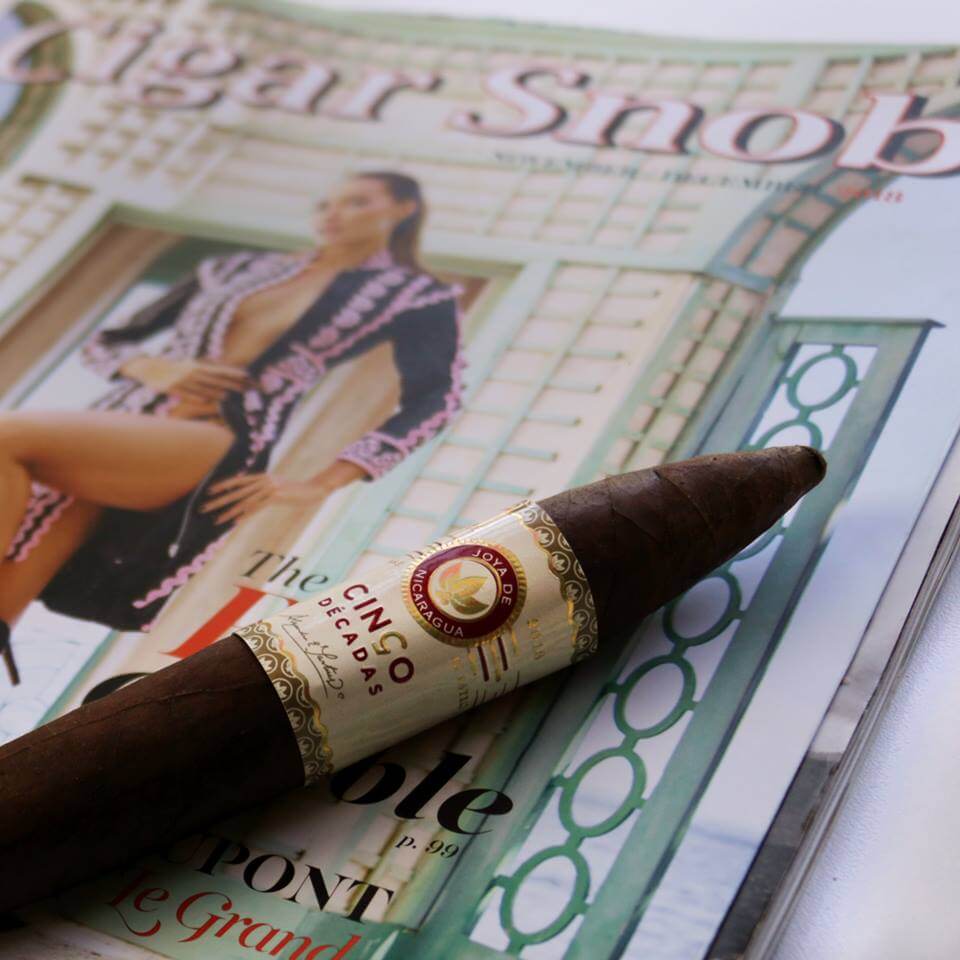 1. Cigar Snob's Cinco Décadas Review
Score: 91
"Beautifully constructed and covered with an oily, reddish brown wrapper. Strength ramps up to a mediumto full toward the midway point while producing an excellent smoke output with notes of cedar, black pepper, earth, and cream with a hint of ripe fruit on the finish".
Get Cigar Snob's latest issue: https://issuu.com/cigarsnobmagazine/docs/november_december_2018 

2. Blind Man's Puff Cinco Décadas Review
Score:91
"The spiciness amps up here. The ongoing delicious profile of cocoa and leather keep their dominate presence throughout the whole experience"
Read more at: https://blindmanspuff.com/blind-cigar-review-joya-de-nicaragua-cinco-decadas-diadema

3. Cigar Coop's Cinco Décadas Review
Score: 92
"With the Cinco Décadas El General, Joya de Nicaragua delivers a cigar that excels in the most important category – flavor. It's a cigar that can also be enjoyed by a wide range of both novice and experienced cigar enthusiasts."
Learn more at: https://cigar-coop.com/2018/11/cigar-review-joya-de-nicaragua-cinco-decadas-el-general.html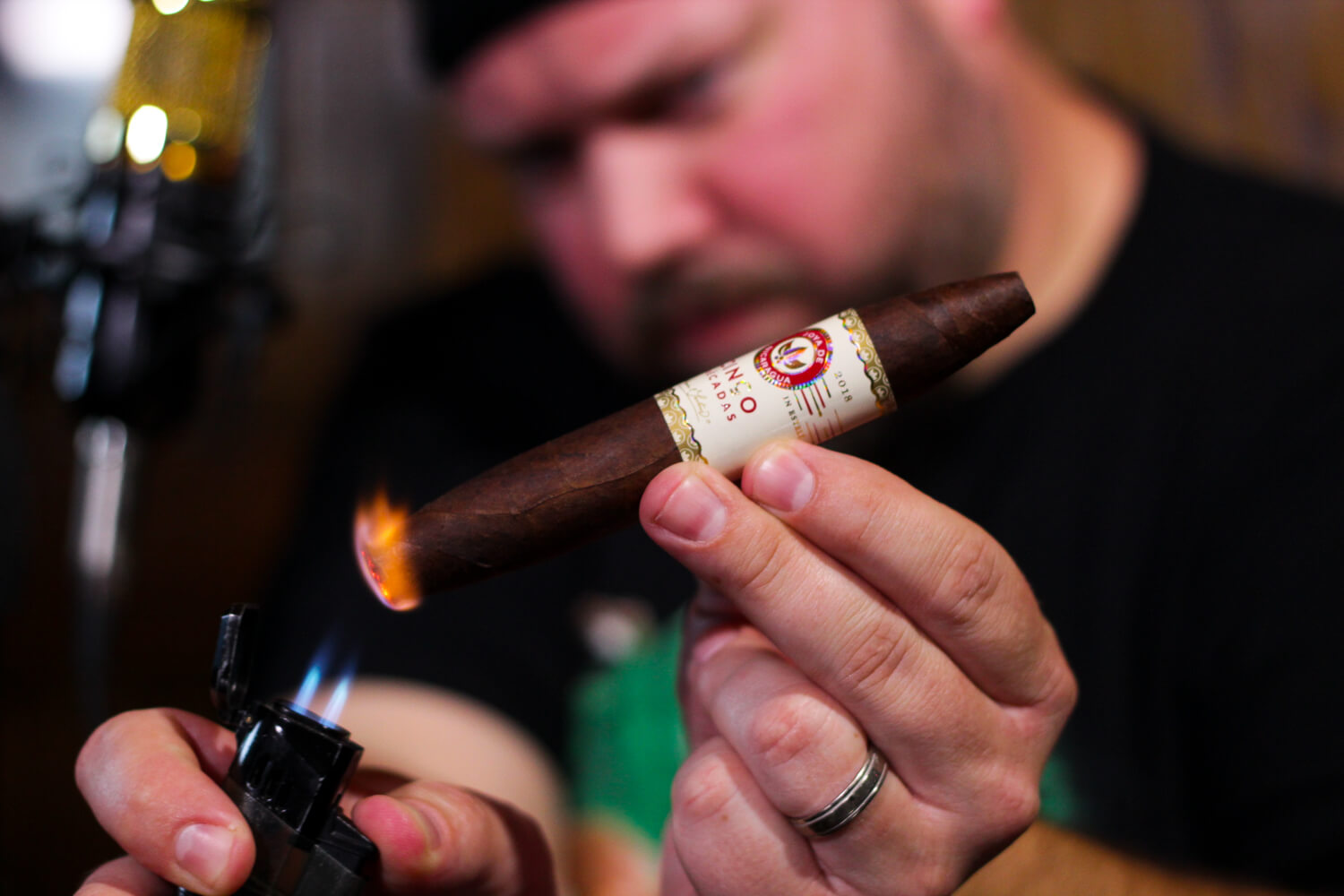 4. Tuesday Night Cigar Club's Cinco Décadas Review
Score: 93
"The Cinco Décadas is unquestionably delicious and it is a fitting cigar to mark a milestone in Joya de Nicaragua's history."
Read more at: https://tuesdaynightcigarclub.com/episode-80-summer-of-84-2018-cinco-decadas-cigar-summer-solstice-ale/
Check their Episode 80 of the Tuesday Night Cigar Club podcast: https://youtu.be/PCFegBVXeHw

5. Cigars & Leisure's Cinco Décadas Rating
Cigars & Leisure's made its 4th Annual Reader's Choice and Cinco Décadas is the Top Rated Cigar of 2018, we couldn't be more grateful about it!
See all the winners at: https://cigarsandleisure.com/4th-annual-readers-choice-winners/
What do you think about the Cinco Décadas Reviews?
Have you tried the our superb Cinco Décadas? Are you planning on visiting your nearest store after reading these reviews? Let us know in the comment section below!